Are you looking for a way to train for the Spring Angle? The Sharon Conglomerate rocks at Hinckley Hills' Whipp's Ledges is the perfect starting place.
Hinckley Reservation Geology
Whipp's Ledges at Hinckley Hills is located in Northeastern Ohio and is settled on over a mile of shale and sandstone layers. Over 300 million years ago, glaciers wore down these foundations before covering the ground with glacial deposits. Fortunately for us, the Metropark areas are some of the best places to see the original bedrock, giving climbers a taste of how the shale and sandstone layers must have appeared originally.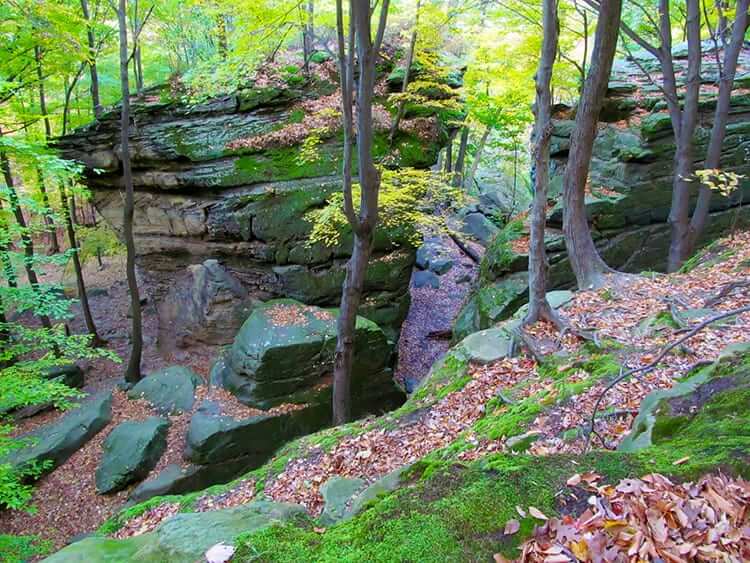 Sharon Conglomerate at Whipps' Ledges – Photo Credit: http://ohioexplorer.blogspot.com/2013/11/hinckley-reservation.html
Hinckley Hills Habitat
Not many places in Northeastern Ohio has such perfect exposed sandstone ledges as Hinckley Hills' Whipp's Ledges. These rock ledges inspire unique habitats, which provide interesting diversions during brief rock climbing breaks. Nearby seeps provide a living space for several species, including the more rare native brook trout. The entirety of Hinckley Reservation is famous for being one of the best places to see Ohio's diverse bird wildlife. Be sure to have your camera handy for the moments when you're not busy climbing!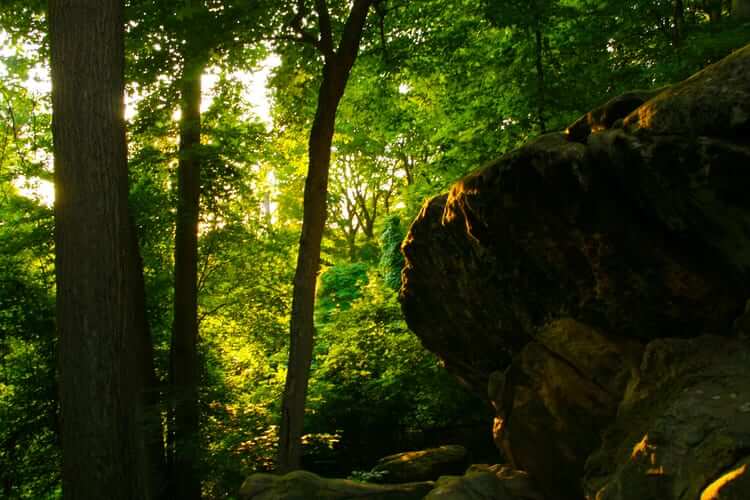 Whipps' Ledges Climbing – Photo Credit: http://www.ohioclimberscoalition.org/northeast/
Whipp's Ledges Climbs
The masses of Sharon Conglomerate rocks at Whipp's Ledges are perfect for rock climbing. Sharon Conglomerate, originating from river deposits, is a sandstone with a pebbly texture and are almost entirely made up of quartz, giving them their famous moniker "lucky stones." Adventurers from all over Ohio congregate for the challenge of climbing these surfaces.
The .5-mile loop that leads to the climbing walls is the perfect way to warm up your climbing muscles! The ledges reach a soaring elevation of 350 feet above Hinckley Lake which is the 90-acre body of water that is so popular with fishermen. Whipp's Ledges has multiple types of surfaces, providing challenges for everyone, whether you're an experienced climber or a beginner.
No matter your climbing level, visit Whipp's Ledges at Hinckley Hills to enhance your skills for the fast-approaching Spring Angle. If you would be prefer, Kendall Cliffs is always available to help you train for your next climbing goal. Be safe, and enjoy the challenge!